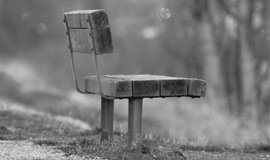 What is Psychotherapy?
Psychotherapy is good research into the realities of life in general and into the realities of the client's life in particular.
The research done in psychotherapy must be done in the context of an important, loving relationship.
People are unique and complicated. Any psychotherapy that offers recipes oversimplifies and confuses rather than clarifies our understanding.
Deep psychotherapy involves the therapist encouraging the individual to consider and eventually incorporate new ways of thinking.
Deep psychotherapy is a slow process involving much repetition, but is the only way to achieve lasting change.
How will it help you?
Clients have reported a number of beneficial results as their belief systems have changed over time. These included the following:
Better quality marriages with more compassion, clearer communication and greater cooperation.
Better quality relations in general; for example, at work, with friends, with family.
Heightened awareness of life in general, as well as greater self understanding and self love.
A sense of being more justified about feelings, including anger, hurt and anxiety.
Growing to have a compassionate and more realistic view of mankind.
Being better able to take care of one's own needs.